New Scanner
09-09-2020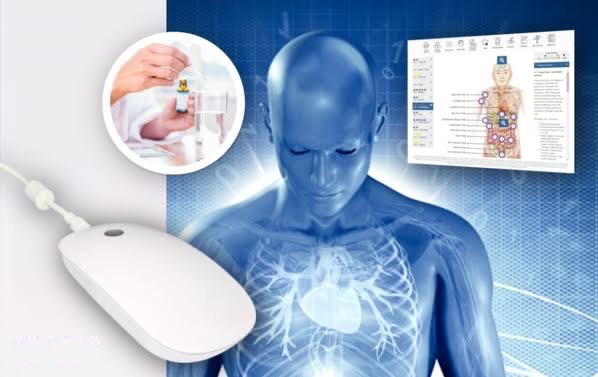 About the Bio Scanner
The computer effectively speaks with the body's control system to provide results that frankly shock most people when they have a scan
The body-field carries all the information that instructs the health and function of your body. The information is present in the way it interacts with our scanner software
For instance, an MRI uses resonance in a powerful magnetic field to alter protons in the body. So the effect of fields is real and measurable even in a traditional sense.
Fit bit watches tack your pulse and other body impulses
When someone places their hand (or any part of the skin) against our scanning device, their field begins to interact with and affect our software.
Our software effectively asks thousands of questions. This happens within seconds with the speed of computer processors.
These "questions" are really the mathematical codes matched to our various remedies and test items so the software has a way to present each one as a "yes" or "no" question.
We can then compare this to the answers we actually get, showing the influence of the body-field and giving us clear indication, of what is most needed at this time to support this person's health
Not focused on symptoms and 30 years of practitioner feedback the results are fast and effective working at the root causes
Your Practitioner
Adele 0412 287 338
Payment
Inspired Health
BSB - 306028
Account - 0413112
Reference - Your name
Consultation
First Consultation - 1 hour
Review scan results, identify key issues, provide treatment protocol, work towards rehabilitation of physical body relieving mind / body blocks
Follow Up Consultation
Follow up treatment protocol to suit your desired health needs
$90 - Half Hour
$130 - Hour
$180 - 1.5 Hours
$220 - 2 Hours
Buy the Bio Scanner
Buy your own scanner to romotley connect with Adele from your own home
Only $220 including shipping
Your Practitioner - Adele 0412 287 338